mer. 21.10.2020 10:00 - 12:00 Uhr
Microsoft Teams
Virtual Factory Tour Industry 4.0 at Siemens AG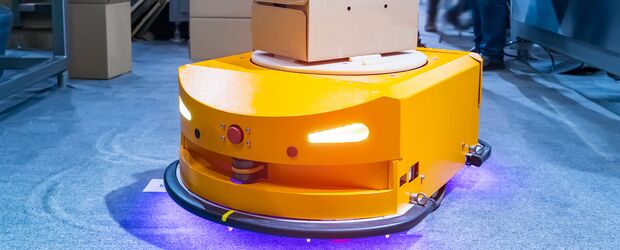 Where previously production was mainly classical, digitisation and technical progress are now setting completely new trends.
Siemens AG develops, tests and manufactures geared motors for the European market at its Tübingen site. Target customers are to be found in the materials handling industry, in the automotive industry or in the field of airport logistics. The Tübingen site also acts as a lead factory and coordinates the other worldwide production sites for geared motors.
The workstations in the assembly department have been modernized so that orders can be processed much faster. For this purpose, the transport routes are taken over by driverless transport systems (AGVs) and the availability of individual machines is digitally optimized. The use of algorithms eliminates monotonous, recurring processes - the employees thus have free capacity for higher-value activities.
In December 2018, the Siemens Getriebemotorenwerk Tübingen was awarded the prize "100 Places for Industry 4.0 in Baden-Württemberg" by the state of Baden-Württemberg for its innovative Industry 4.0 solutions.
We are therefore very pleased to have the opportunity to offer you a comprehensive insight into the implementation of Industry 4.0 within the framework of the virtual factory tour.


Jetzt anmelden!
Sie sind für diese Veranstaltung noch nicht angemeldet.