lun. 19.10.2020 13:30 - 15:00 Uhr
Web-Erfa über GoToMeeting
Digitization as a necessary complement to lean processes in flexible manufacturing structures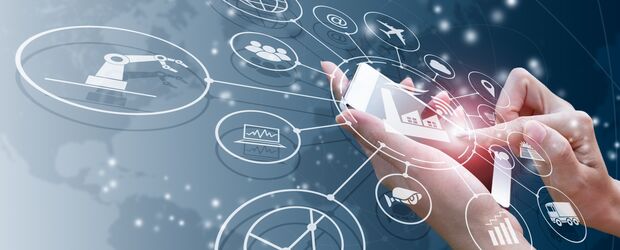 Many processes in production still run conventionally. The classical optimization of processes and workflows quickly reaches its limits due to the complexity and today's data volumes. Therefore, the use of digital tools and software solutions is becoming increasingly important.
A practical example from Komatsu Germany Construction (KGC) will be used to demonstrate how complex production structures can be mapped using digital tools such as software and tablets, and how processes can be optimized using the real-time data generated by these tools.
Finally, you will have the opportunity to exchange your experiences and thoughts with colleagues from other member companies and the speakers.
Web experience:
Digitization as a necessary complement to lean processes in flexible manufacturing structures
When and where?
Monday, 19 October 2020 from 13:30 - 15:00

The event takes place via GoToMeeting
Agenda:
Welcome and short introduction round
Jochen Eichert (VDMA Baden-Württemberg)
KGC Use Case, manual optimisation and the limitations of the approach
Ingo Büscher, Komatsu Germany GmbH - Construction
Possibilities of mapping flexible manufacturing processes
Lars Trittel, XETICS GmbH
Milestones, previous successes of the introduction and outlook
in dialogue - Ingo Büscher and Lars Trittel
Exchange and discussion
All participants
Notes on registration
Please log in to the webfa by clicking the login button . Questions or special topics can be noted with pleasure with the registration. The event is reserved exclusively for VDMA member companies.
Please note that the number of participants is limited. Please also let us know if you are unable to attend despite having registered.
Two days before the event we will send you the technical details of GoToMeeting including the dial-in link.
Jetzt anmelden!
Sie sind für diese Veranstaltung noch nicht angemeldet.