mar. 20.10.2020 - mer. 21.10.2020 08:30 - 17:00 Uhr
Virtual trainee mentors training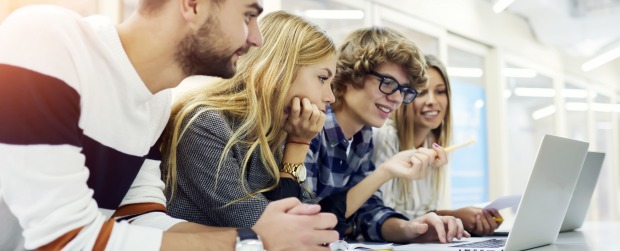 Because of the authentic approach, many companies rely on their own trainees when recruiting young people. In the pandemic, however, this is hardly possible. Online concepts are needed to reach schoolchildren. The VDMA offers the appropriate virtual training for your trainees.
Recruiting young people in times of contact restrictions, how is that possible? In a pilot project, the VDMA offers the appropriate virtual training. In two days, we develop your technical trainees into communicative, self-confident trainee mentors and work with them to develop concepts for the virtual recruitment of young people, suitable for your company. Free of charge! Register your trainees (please maximum 2) now!

The two-day online seminar is structured in such a way that the mornings are devoted to theoretical inputs and the afternoons are devoted to self-study phases with clearly defined tasks. Due to the very different vocational school requirements, we offer the training in two different variants.

You can use the button to select your trainee for


Jetzt anmelden!
Sie sind für diese Veranstaltung noch nicht angemeldet.